We Provide Detail-Oriented Technical Services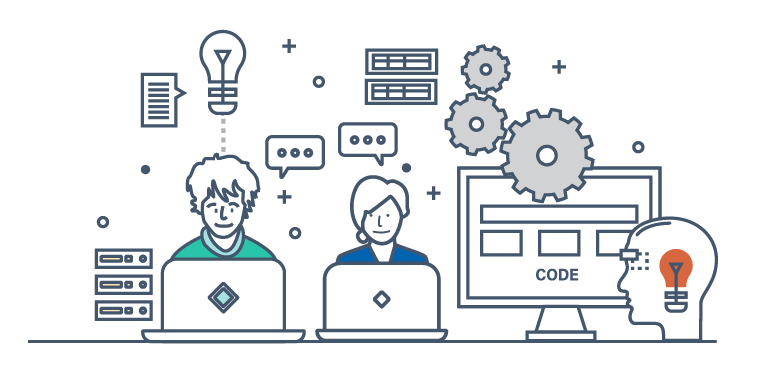 Experience Exceptional Technical Services with Zorins Technologies
Today's businesses rely heavily on technology to stay competitive. It can be challenging to manage complex systems and troubleshoot technical issues, especially for small- and medium-sized businesses. In this case, Zorin Technologies Technical Services can help.
We at Zorins Technologies provide detail-oriented technical services to ensure optimal performance and total client satisfaction. We understand that a robust and well-maintained IT infrastructure is crucial for your business success. That's why we offer comprehensive IT services, such as system analysis, performance management, and security maintenance.
With our services, you can rest assured that your technology needs are in capable hands. We take pride in our attention to detail, personalized approach, and commitment to delivering exceptional service that exceeds our clients' expectations.
What technical services do we offer?
Well, usually a technical service is one that manages, supports, and optimizes aspects of an organization's technology infrastructure. These services are typically provided by experts with in-depth knowledge and skills in specific technical areas. Here are some common examples of technical services we offer:
IT Infrastructure Management:
This includes the planning, deployment, and maintenance of an organization's hardware, software, networks, servers, and data centers. In this role, tasks such as installation, configuration, monitoring, and troubleshooting are performed.
System Integration:
System integration services involve integrating different software applications, databases, and systems to work seamlessly together. To enable data exchange and process automation, interfaces and connectors are designed, developed, and implemented.
Network Design and Management:
The role is responsible for designing, implementing, and managing the network infrastructure of the organization. It aims to ensure secure and reliable connectivity for data and communications within and outside the organization.
Security Services:
Security services protect an organization's digital assets, data, and systems from unauthorized access, threats, and vulnerabilities. Data encryption, intrusion detection, and intrusion prevention are part of this security process.
Cloud Services:
Cloud services encompass the planning, migration, and management of cloud-based solutions. We manage cloud resources, security, and scalability, as well as infrastructure-as-a-service, platform-as-a-service, and software-as-a-service.
Software Development And Maintenance:
These services involve designing, developing, testing, and maintaining software applications tailored to meet specific business needs. The process includes programming, database management, interface design, quality assurance, and ongoing support.
Help Desk and Technical Support:
The help desk provides technical support, troubleshooting software and hardware issues, and advising on effective technology use. It may involve phone, email, oron-site support to address user concerns promptly.
Data Management and Analytics:
Data management services focus on organizing, storing, and securing an organization's data assets. This includes data backup and recovery, data warehousing, data governance, and ensuring data quality and integrity. Data analytics services involve extracting insights and patterns from data to drive informed decision-making.
What Makes Our Technical Services The Best Choice For You?
Introducing our esteemed Technical Services Board, a team of experts dedicated to delivering excellence and surpassing your expectations. Let's explore the breadth of expertise they bring to the table:
Our board members excel in analyzing your existing IT systems, identifying areas for improvement, and providing innovative solutions. By leveraging their expertise, we optimize your technology ecosystem to enhance performance and productivity.
We work closely with your in-house technical staff to develop strategic plans and allocate the necessary resources for your projects. The board presents findings and recommendations aligned with your business objectives.
By collaborating with your technical staff, we create comprehensive strategic plans to deliver exceptional services. With our board members, your technology solutions are tailored to your unique needs and aligned with your overall business strategy.
Our board members specialize in analyzing client issues and developing effective plans to mitigate them. In order to resolve issues swiftly and efficiently, we address technical challenges, address performance bottlenecks, and implement robust security measures.
We take the hassle out of managing software and hardware upgrades. We ensure seamless transitions and enhanced system functionality with meticulous scheduling and oversight of technology upgrades.
Staying ahead in the ever-evolving technological landscape is crucial. Our board members are at the forefront of new technology trends and advancements. We guide you in acquiring the latest technology solutions that align with your business objectives, empowering you to stay competitive and innovative.
Our board members are committed to professional growth and staying abreast of the latest developments in both technological and management sectors. To ensure you receive the most up-to-date expertise, they attend workshops and engage in continuous education.
However, by partnering with Zorins Technologies, you gain access to a team of technical service experts who are dedicated to driving your success. Our mission is to deliver exceptional results, exceed your expectations, and help your business thrive.
So, contact us today to experience the excellence of our technical services and embark on a transformative journey with Zorins Technologies. Together, we will shape your technology infrastructure for optimal performance. Plus, we'll elevate your business to new heights of success.