We Help Business Find Efficient Ways of Optimizations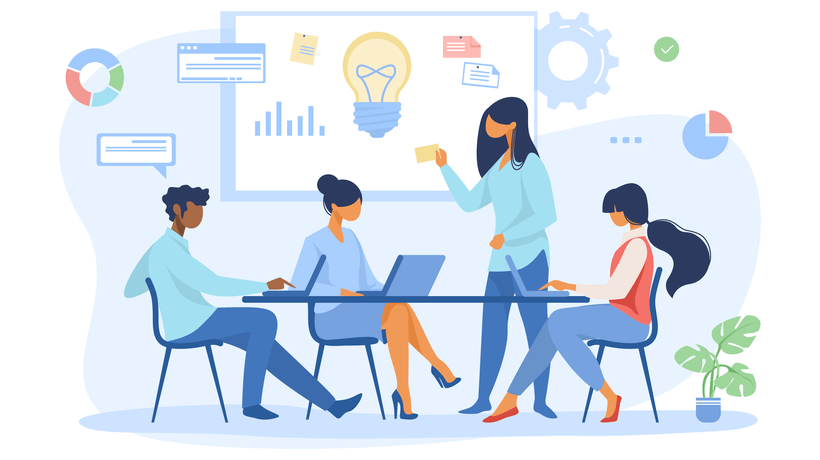 Unlocking Efficiency through Optimization: Discover Zorins Technologies' Expertise
At Zorins Technologies, we are committed to helping businesses achieve these goals through our comprehensive Optimization Services. Our mission is to drive positive transformations and empowering your organization to thrive in the ever-evolving landscape of success.
Today's dynamic business landscape requires efficient operational optimization to remain competitive and grow sustainably. With Zorins Technologies, you can improve operational efficiency, quality, service, and profitability. We provide comprehensive Optimization Services to drive positive transformation and streamline processes.
So, embark on a transformative journey with Zorins Technologies today. In partnership with you, we can optimize your operations, drive sustainable growth, and position your business for long-term success.
Optimizing Services Are Available From us
Introducing our esteemed Optimization Services Board, a team of experienced professionals dedicated to delivering excellence and generating impactful results. Here is an overview of the broad expertise our board brings to the table:
Researching Best Practices:
Our board conducts thorough research on industry trends and best practices to ensure that we stay at the forefront of optimization strategies. We implement proven methodologies and innovative approaches for superior results by leveraging the latest insights.
Workflow and System Evaluation:
We meticulously assess existing workflows, structures, and systems within your organization. Our experts analyze processes, identify bottlenecks, and pinpoint areas of inefficiency. Through this evaluation, we gain valuable insights that form the foundation for optimization initiatives.
Digital Asset Optimization:
We specialize in optimizing digital assets, such as websites and applications, to maximize their performance and user experience. To improve engagement, conversions, and overall business outcomes, we apply best practices and data-driven strategies.
Data-Driven Problem Solving:
Complex problems require data-based solutions. Our board members excel in analyzing intricate challenges and leveraging data analytics to derive actionable insights. With data, we help organizations make informed decisions and optimize their operations.
Collaboration And Stakeholder Engagement:
We believe in the power of collaboration. We foster a continuous improvement and innovation culture through an active board engagement. As a result of engaging key stakeholders in the optimization process, diverse perspectives are considered.
Monitoring And Auditing:
Our experts employ data analytics tools to audit and monitor digital channels. We gain valuable insights into areas for improvement by analyzing performance metrics. This enables us to optimize digital channels, enhance user experience, and drive desired outcomes.
Strategic Goal Setting:
Our board collaborates with senior management to determine strategic optimization goals. Our optimization initiatives are aligned with your organization's long-term vision and objectives.
Continuous Learning And Development:
Staying ahead of industry trends and advancements is essential in the world of optimization. Members of our board participate in workshops, attend industry conferences, and engage in ongoing professional development.
However, Partnering with Zorins Technologies for your optimization needs means gaining access to a team of experts who are passionate about driving efficiency and achieving tangible results.
Besides, by streamlining processes, improving performance, and enhancing profitability, we help your organization unlock its full potential.
Optimizing With Zorin technologies: why?
When it comes to optimizing your business operations, selecting the right partner is paramount. At Zorins Technologies, we stand out as the optimal choice for organizations seeking comprehensive optimization solutions. Here are the compelling reasons why you should choose us as your trusted optimization partner:
Extensive Expertise:
Zorins Technologies boasts a team of seasoned professionals who possess extensive expertise in optimization strategies and methodologies. With years of industry experience, our experts identify inefficiencies, streamline processes, and deliver measurable results. So, when you choose Zorins Technologies, you gain access to a wealth of knowledge that drives transformative change within your organization.
Tailored Solutions:
We understand that every business is unique, with its own specific challenges and goals. That's why we take a tailored approach to optimization. We gain an in-depth understanding of your organization, its operations, and its goals. We then develop customized solutions that address your specific pain points and align with your strategic vision.
Data-Driven Approach:
At Zorins Technologies, we leverage the power of data to drive optimization initiatives. Our experts employ advanced analytics tools to gather and analyze relevant data, providing valuable insights into your operations.
Also, the data-driven approach helps us identify improvement areas and implement targeted optimization strategies. By harnessing the power of data, we empower your organization to make impactful changes that drive tangible results.
Proven Methodologies:
Our optimization processes are built on proven methodologies that have consistently delivered exceptional outcomes for our clients. With our optimization framework, we combine industry best practices with innovative approaches. By leveraging Zorins Technologies, you will improve efficiency, performance, and profitability for your organization.
Collaborative Partnership:
We believe in fostering strong and collaborative partnerships with our clients. At Zorins Technologies, we see ourselves as an extension of your team, working hand-in-hand to achieve your optimization goals. Our experts actively engage with your stakeholders, encouraging open communication, and valuing your input. We integrate your unique insights and perspectives into the optimization process by fostering a collaborative environment.
Commitment To Excellence:
Excellence is at the core of everything we do at Zorins Technologies. We strive to deliver exceptional results and exceed client expectations. Our team is dedicated to going above and beyond to ensure that your optimization initiatives are implemented with precision, efficiency, and unwavering attention to detail.
End-to-End Optimization Solutions:
Besides process optimization and performance management, Zorins Technologies also provides digital asset optimization and strategic goal setting. Our comprehensive suite of services ensures that all aspects of your organization are optimized, enabling holistic transformation and sustainable growth.
By choosing Zorins Technologies as your optimization partner, you gain a strategic advantage in unlocking your organization's full potential. With our expertise, tailored solutions, data-driven approach, proven methodologies, collaborative partnership, commitment to excellence, and end-to-end optimization capabilities, we are uniquely positioned to drive impactful and measurable improvements within your organization.
So, don't settle for anything less than the best when it comes to optimization. Choose Zorins Technologies and embark on a transformative journey towards operational excellence and long-term success.
Let's talk about your optimization needs and discover how we can add unparalleled value to your business!